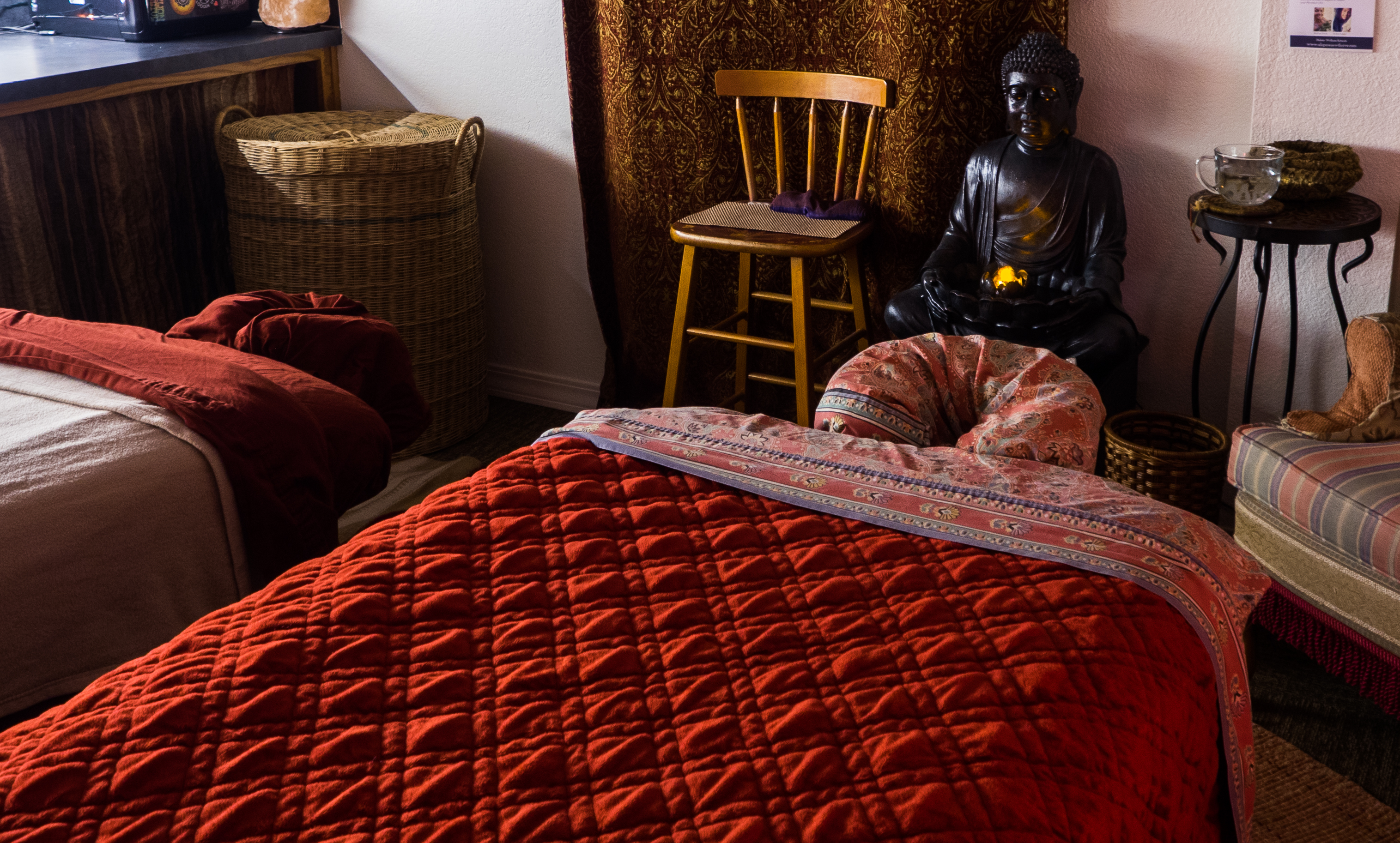 "I haven't had many massages but that was by far the best." -C.L.
Divine Lotus Massage is integrative and can include any combination of the modalities listed on our Modalities page, and others that are not listed.
I begin your appointment with a brief intake and evaluation to customize your session. If you need specific injury-work, I can focus specifically on any requested area.
COVID-19 Update: We are open!
Our hearts are with those who have been affected personally by the outbreak of coronavirus (COVID-19) as well as the many communities around the world that are facing extreme measures in the attempt to slow its spread.
Per governor Brown's approval for phase one reopening in Lane County on 5/15/20, we are now offering all services including: massage (medical and spa), reiki and essential oils!
Your safety is our top priority and we are doing our part to reduce the spread and save lives. We continue to follow all federal, state and local authority guidelines, and have implemented specific measures at our office outlined below. We appreciate your cooperation to keep everyone healthy!
If you are sick, please stay home. If possible, call or text our clinic mobile
406-788-1660
so we know you are okay.
If you have an appointment:
We will email you our covid-19 patient screen questions the day before your appointment. Please respond to these questions (required per phase one reopening guidelines) prior to your appointment.
Please wash hands upon entering the office to disinfect your hands.
OSHA guidelines do not require, but recommend you wear a cotton face mask in the office and during your treatment. We have provided extra face masks for your use if you do not have your own, and would like the extra protection.
Practitioner Promise:
All practitioners will wear a surgical face mask when they are closer than six feet and during treatment.
All practitioners will wear a clean smock when they are closer than six feet and during treatment.
In addition to changing all linens and disinfecting the treatment table, arm rest, face cradle and rolling stool like normal, we are also disinfecting all frequently touched surfaces including, but not limited to, door knobs, door bell/key pad, light switches, phones and electronic surfaces (e.g. iPads) after each client.
All linens are cleaned with a special sanitize feature for disinfection.
New forms required prior to appointment: